Go from Survival Mode to
Well-Oiled Machine
Get the operational expertise you need
to get your business, team, or project back on track.
Learn More
Without strategy, everything suffers.
---
​A fractional COO can take your operations to the next level so that you can focus on what matters instead of being distracted by the minutia.
STRATEGIC PLANNING



get clear on your priorities and align your work around them
PRODUCT DEVELOPMENT



understand the market and manage rollout with ease
SYSTEMS
AUDIT



bring your systems inline with your scale
PROJECT
MANAGEMENT



get the capacity to go from initiation to completion
I'm Sarah Duran
I'm a top-tier operational expert. 
What does that mean? It means that you don't have to tell me what to do, give me a list of tasks, or micro-manage me. 
I guide you through a process of understanding your operational or project strategy, and then we co-create a custom plan to achieve it.
Once that happens, I co-lead that plan with you ensuring that we're adjusting along the way as needed.
I've been a project strategist for over a decade, working with a variety of organizations including non-profits, universities, start-ups, and for-profit companies.
I help researchers, entrepreneurs, and companies take charge of their work with smart strategy and efficient execution. 
What People Say About Working With Me
Sarah has a way of seeing how people, systems, and projects fit together. She has helped us increase our operational efficiency by revamping our systems and processes. She also manages discreet projects with finesse, ensuring that everything is moving forward while also building buy-in and fostering collaboration. I see her as an integral part of our ongoing business strategy as we continue to scale.  
Whitney Johnson
Founder and CEO
Disruption Advisors
---
Sarah is among the best project managers I have worked with in over 30 years - and my career has frequently required excellent project management, spanning professional philanthropy, film/advertising, academia, and consulting. She brings positivity and energy to every meeting and engages discussions of new projects with a rare and valuable combination of curiosity, flexibility, attention to detail and helpful structure. Converting high-level goals to specific plans can be overwhelming, but with the thought-partnership that Sarah provides it is not just possible, but even enjoyable!    
Kurt Wilson, Ph.D.
Founder
EffectX
---
Sarah is an incredibly talented steward of effective collaborative research. Her support in guiding and organizing different ideas and voices, gathering and holding everyone accountable to timelines, outlining reporting and other communication, and helming the logistics of complicated projects is invaluable and without it, our project would be in shambles. She is a joy to work with and hiring her for our next project is the first thing on the proposed budget.
Chris Swoboda, Ph.D. & Amy Farley Ph.D.
Associate Professor & Assitant Professor
University of Cincinatti 
---
Sarah is an expert in establishing sustainable systems to ensure long-term success of a project. I cannot imagine how we ever could have executed our multi-year randomized control trial without her support and guidance. Our research project requires a unique set of skills: extreme organization, effective communication, proactive thinking, and comfort working in the educational sector. We were lucky to find all these things in one place with Sarah. I hope I never have to do another project without her.
Allison Atteberry, Ph.D.
Associate Professor Of Education & Public Policy; Director, EdPolicyWorks
University of Virginia
---

 Sarah is an operational mastermind with a gift of driving processes forward so that organizations can optimize their systems and grow. She is an invaluable partner and we are lucky to work with her.
 Amy Humble
Co-Founder and CEO
White River Strategy
---
​I've had the opportunity to work on several major projects with Sarah, and there is truly no one better when it comes to taking a huge vision and breaking it down into actual tasks. She has the rare ability to see the big picture and what is needed, and then take that and reverse engineer it so the project actually gets finished. Not only that, she thinks ahead and asks the questions that the team hasn't even thought of yet so that we can iterate as the project progresses. In addition, she's been a huge support and fantastic coach for me as I've grown my business - helping me think through what kind of business I want to run and how I want my business to support the life I want to live. Don't hesitate to work with Sarah if you need someone who can help you turn your ideas into action.
​Macy Robinson
Founder
Uplight Creative + Strategy
---
Sarah is a valuable partner we can count on to help execute projects at the highest level.
 Corey Smith
Co-Founder and COO
White River Strategy
---

Sarah is one of the most organized and professional people I have ever worked with. She is an expert in managing projects, people, and facilitating planning. Without her guidance and expertise, I could not effectively manage a collaborative project for 60 teachers across 7 small, rural school districts that span a large geographic area. Her ability to problem solve in a variety of contexts is invaluable.​
Kelly Strong
Regional Literacy Support Specialist
San Juan Board of Cooperative Educational Services
Some of My Clients and Partners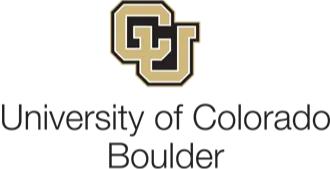 Want to know more?
---
Set up a free consultation.